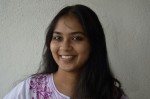 Ashwita is a Reiki Grandmaster in Bangalore, and has over 17 years of experience with Reiki.
Level 1 classes span an entire day, with theoretical and practical teaching, ensuring you learn everything you need to know, to be a good Reiki healer.
For healing sessions, Ashwita also uses Hypnotherapy, Past life therapy and other methods of energy healing based on the client's needs.