Reiki Books
Find the best reiki books listed here for reiki healer and beginners
Healing Through Reiki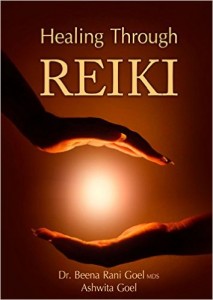 Healing Through Reiki is a book meant not only for those starting out on their Reiki journey, but also for experienced healers who are looking for a handbook and  extra guidance. It explains the concepts in a simple yet concise manner, and also talks about the deeper aspects of healing.
The book starts with an easy to understand introduction to Reiki, and then moves on to the principles of Reiki as well as energy healing. Included in the book are the detailed steps and pictorial representation of the process to heal oneself and others.
If you are looking to heal from a physical, emotional, mental or spiritual problem and are hoping for Reiki to help you out, this book is meant for you.
Available on Amazon – Healing Through Reiki
Miraculous Power Of Subconscious Mind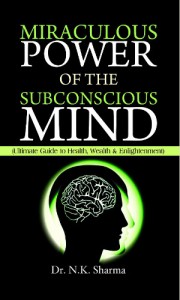 This book is about the hidden secrets about the Power of our Subconscious Mind. This God gifted power can be the biggest instrument in our success in all areas of lives.
Even in this modern advanced scientific era no steps have been taken to teach this subject in schools or colleges. Because of this lack of a proper medium to impart knowledge about this subject to the general masses, other alternative institutions are mushrooming to cater to the needs of those who are truly interested in the subject. People interested in these subjects try and learn it through hypnosis, NLP, Secrets of law of attraction, Creative Visualization, Mind Power and Subconscious Mind Programming workshops. But that is not even one percent of the world's population.
The more one knows and explores his mind powers specially the Conscious and Subconscious Mind, the more he moves towards a path of enlightenment. This book will definitely help a common man to come out of his ignorance and master his mind as he desires. Lets start this journey.
Available on Prabhat Books – Miraculous Power Of Subconscious Mind